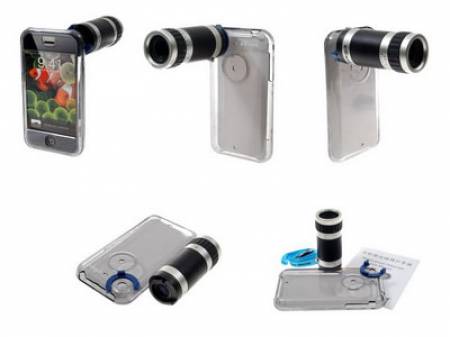 The iPhone may stand out in many ways, but not when you come to its simple 2 megapixel camera. But it seem there may be a way to up that with the Conice 6×18 Zoom Attachment.
The device comes with a lens that appears to be as large as the iPhone itself. It comes with a plastic casing with a slot for the lens attachment. What it does (besides weigh down your iPhone considerably by another 4.69 ounces) is provide the camera with 6x optical zoom for those distant shots.
It's available though DealExtreme and is priced around Rs 580 ($15) but I'm not sure if you'll be able to get them.
Source: tech2