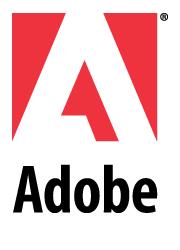 Adobe made a prerelease test version of the Flash 10 Player available. You can download an installer for Windows, Mac OS X, or Linux from the Adobe Labs Web site.
Among the new features in this edition of Flash Player are support for new 3D rendering effects, Adobe Pixel Blender filters, new drawing APIs, and an advanced text rendering engine. What's more, Flash Player 10 has expanded use of hardware graphics acceleration, so Flash content should be a little snappier.
This is a testing version, you're not likely to see any content that requires the new player in the wild just yet. But if you design or maintain Web pages yourself, it might be a good idea to give them a whirl with the beta player, just to make sure that all your old content still renders the way it should with the new version.

It's not yet clear, but Adobe is planning to make an announcement regarding the next version of Creative Suite on May 27, so we'll know more then.
source:read