Electronic Arts has unveiled Battlefield Heroes, a game for their new Play 4 Free business model.
The EA game was developed by DICE
The EA game was developed by DICE
Developed by DICE, the creators of the Battlefield franchise, Battlefield Heroes is a cartoon-style shooter along the vein of Team Fortress.
"Online gaming garners a massive audience," said Gerhard Florin, EVP Publishing Americas-Europe at EA.
"People want to play games in new ways, with easier access that is quick to the fun. With Battlefield Heroes, EA brings its first major franchise to North America and Europe with a new distribution model and pricing structure adapted to the evolving way that people play."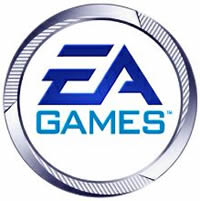 Ben Cousins, Senior Producer at EA DICE, added: "We put a different twist on this Battlefield game going with the cartoon-style graphics and gameplay.
"There's something here for all types of players – be it our core Battlefield fans or casual gamers. With the new online model, we will continually add new content to keep the game fresh and keep players engaged, while integrating player feedback in real time. As a game developer, it is such a cool new way to make games."
Available for download this summer, Battlefield Heroes is EA's first title that is offered completely for free, and features a built-in matchmaking system to ensure that players of equal skill are paired together for fair play.
source:Sky