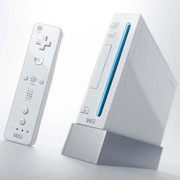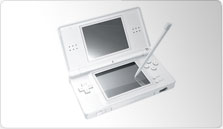 Nintendo DS and Wii finished strong in 2007, commanding sales in the holiday shopping period and finishing the year as the two best-selling video game systems in the United States, according to new data just released by the independent NPD Group.
The Wii is a top seller
The Wii is a top seller
Nintendo DS was the top-selling U.S. system of 2007, with nearly 8.5 million sold, including more than 4 million in November and December alone. Wii placed second, with nearly 6.3 million sold through the year, more than 2.3 million of which sold in the final two months.
"By the end of 2007 we were sold out of virtually all hardware, and much of our stock of software and accessories was sold out as well, thanks to the broad appeal of Wii and Nintendo DS to core gamers, women, families, grandparents – and seemingly everyone in between,"said Cammie Dunaway, Nintendo of America's executive vice president of sales and marketing. "And that momentum continues here in the early weeks of 2008."
In 2007, the video game industry grew by 43 percent worldwide over 2006 and Nintendo is responsible for 60 percent of that growth.
Source: Sky