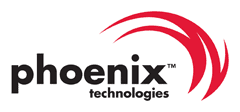 Phoenix is currently working with software and hardware vendors to build the platform and its associated applications. Currently, they plan to offer the following: e-mail functions, Web browsing, a media player, IP soft phones, the remote system maintenance and repair functions mentioned below, and embedded security.
"We have the opportunity to be able to provide remote maintenance services even when Windows is down and run diagnostic programs while the user continues uninterrupted," said Josh Pickus, CEO of SupportSoft.
Linux is already gaining some ground as an embedded operating system. So now Phoenix, which made its name as the core provider of BIOS for PCs, is working with several partners to leverage embedded Linux as a bypass operating system.
The basic concept is that an embedded Linux OS will accompany the core system firmware or BIOS, allowing instant-on applications to be run from it at any time.
This means regardless of the status of Windows — before, during and after it boots up or shuts down, if it has crashed or if maintenance is being performed — some software will be allowed to run, including Web browsers and tools that can read files and documents on the hard drive.
The system will be built upon Phoenix's HyperCore virtualization platform, and the company expects to offer SupportSoft's remote management tools as a part of the package. By running support software alongside Windows, it could allow maintenance to be done to a system from an "outside perspective," eliminating the need in certain instances to actually be on site (like for OS reinstalls, for example.)
source:betanews