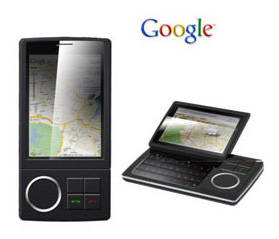 A La Mobile is a small software developer dedicated to Linux-based platforms and open source technology. However, it was today that this virtually unknown start-up began to make history, as the small company unveiled today the very first suit of applications based on the brand new Google-endorsed operating system, Android.
The company chose to install its applications on a smart mobile phone made by HTC, the Qtek 9090. The suite of applications includes a Google browser, Google maps, an audio player, a phone dialer for making voice calls, calendar, games, camera, contacts manager, notes, calculator, and others. A La Mobile claimed this is the first Android prototype and it has plans to pitch the suite to mobile phone makers.
A La Mobile also said that the prototype it unveiled on Monday proved that Google's Android can deliver on its promise of making it easier for cell phone users to get access to all kinds of applications on their handsets.
HTC, the company that created the first smart phone to host Android, is one of the 34 companies in Google's Open Handset Coalition. However, A La Mobile is not part of the Coalition
Source: usatoday