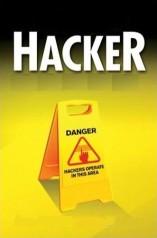 Criminals could use the kind of tactics which crippled Estonia's government and some firms last year, they warned.
The experts were members of the infamous "Hackers Panel" which convened in London this week at the InfoSecurity Europe conference.
The panel includes penetration testers and so-called "white hat" hackers, who help companies tighten up their digital security by searching for flaws in their defences.
Previous panellists include Gary McKinnon, known as Solo, alleged by the US government to have hacked into dozens of US Army, Navy, Air Force, and Department of Defense computers.
The "hackers" usually remain anonymous, "for security reasons", but this year's panellists agreed to break cover.

Mr Preatoni said, "It's too easy to blame China,". "In fact, legitimate countries are bouncing their attacks through China. It's very easy to do, so why not?
"My evil opinion is that some western governments are already doing this."
source:read