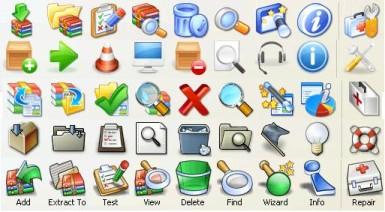 WinRAR is a powerful compressing and decompressing tool or archive manager. It can backup your data and reduce size of email attachments, video files, doc files etc, also can decompress RAR, ZIP and other files which ever downloaded from Internet also create new archives in RAR and ZIP file formats. WinRAR latest version is in beta that's Version WinRAR 3.80 beta 4. The stable version present in market now is WinRAR 3.71.
But Interesting thing in it!! Forgetting all its features and power, you can actually change WinRAR's theme. If you didn't see or heard that yet then now you should and if you do, you'll be amazed!!! RARLAB is giving out more than 20 WinRAR themes for free on their website. It's time to give you WinRAR software a little bit of refreshment.

Themes are available in 32×32, 48X48, 64X64, 80X80, 96X90 tool bar icons sets sizes. All you need to do is
– Download any of the themes
– Open it with WinRAR application
– Restart your WinRAR
– Go to Option >> Themes choose your theme.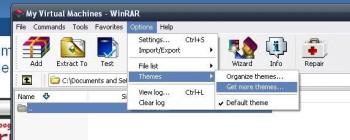 Now you can see change in rar files icons in your PC and a fresh look of WinRAR application too.