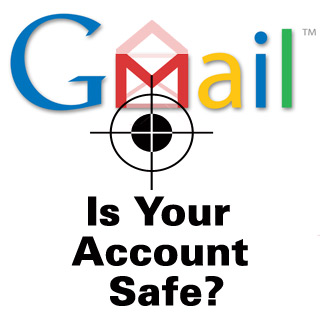 Its been reported that, the Gmail Account of many people has been hacked via a unpatched hole in the Gmail software.
How to keep your Gmail Account Safe…..  Here is some ways to keep it safe.

1) Always use a password which is more than 8 characters including characters, numbers and special symbols. (E.g. Jithon1ne123$ or j!tHonL!ne123. (use of upper and lower case letters also increase the security)
2) Never Save the password in your browser or any other software's.
3) Always use SSL Encryption to access Gmail accounts. The SSL Encryption can be activated by using "https" instead of "http". Fortunately Gmail uses "https" through out the transaction.
Follow the below steps to activate "https" always while opening Gmail account.
a) Go to the Settings tab in Top – Right Corner of the Gmail Window.
b) Go to the "General Tab"
c) Select Always use "https" option at end of this tab.
d) Save the settings.
Now the Gmail page will restart with "Https" connection settings.
Using encryption will slow the Gmail page to open slightly, but this is worth it. The https protocol will encrypt not just your sign-in sessions but also the contents of your e-mails when they're sent between your browser and Google's servers.
If in case u dont find this settings to be working properly, you can do it manually by adding an "s" at the end of http.  i.e https://www.gmail.com.
Hope this will help you to have a secure mailing with Gmail. Keep Mailing and blogging and Enjoy…