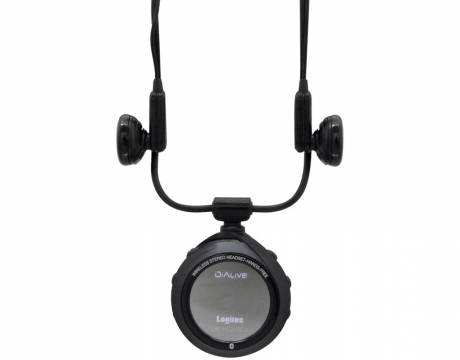 Logitech Japan has launched a new Bluetooth product, the LBT-HP210C2BK. I'm sure there must be at a least a few people out there capable of remembering such a long name if they were to go to a store to purchase this. But an easier way to describe it is Logitech's new Bluetooth Necklace.
The LBT-HP210C2BK, with its inbuilt Bluetooth radio is capable of controlling any Bluetooth device like MP3 players or mobile phones that supports A2DP profiles. It also has a set of earphones attached that support virtual 3D sound.
There's no price or availability details provided yet.
source:tech2