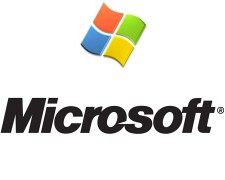 Microsoft will soon launch a Wii Remote imitator for Xbox 360, replete with Mii knock-offs, in an effort to capitalize on Nintendo's raging success as Source close to MTV News.
"They want the usual assortment of 'Halo'/ 'Gears'/ 'Forza'/ whatever, just in waggle form," the nameless developer said. "Microsoft is trying to decide how to get something out by the end of the year."
The loose-lipped mole sketched a design of the last-known prototype, that looks eerily similar to the Wii Remote, but says development problems have arose because Microsoft is impatiently trying to ship the product.
MTV News added that it has "confirmed Microsoft's active interest in developing a motion-sensitive controller with other industry sources."
Previously, Microsoft has publicly doubted the long-term viability of motion as it pertains to video game controllers while noting the initial success Nintendo has so far enjoyed.
Microsoft declined comment on Monday when contacted by GamePro. "We do not comment on rumors or speculation," a representative said in an email.
In a February 2008 interview with GameDaily, Sony's VP of product marketing said a Wii-like controller would not be needed.
source:pcworld