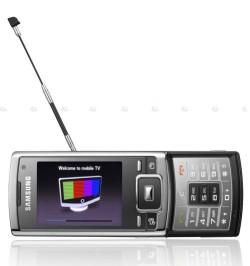 The 3G HSDPA mobile is said to be the world's first DVB-H mobile TV phone that supports both of European mobile TV standards.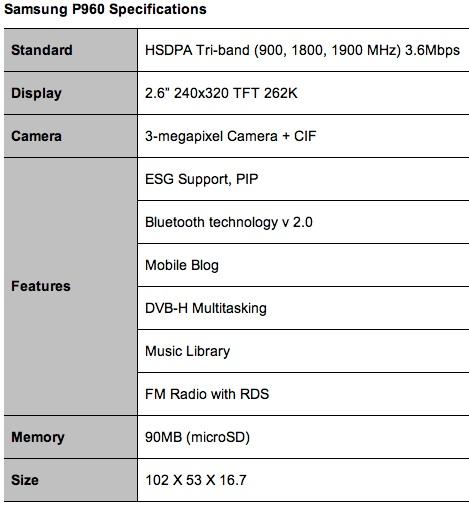 These are Digital Video Broadcast – Convergence of Broadcast and Mobile Service (DVB-CBMS), which has now been endorsed by European authorities, and Open Mobile Alliance Mobile Broadcast Service Enabler Suite (OMA-BCAST).
The Electronic Service Guide (ESG) provides an on-screen TV guide and there's also a Picture in Picture (PIP) facility that allows users to view two channels at once.
The time-shifting feature shifts TV program schedules when a show is interrupted by incoming calls.

And Samsung has teamed up with Bang & Olufsen to offer "a professional quality audio experience".
The phone's battery supports up to 5 hours of TV watching time.
source:read