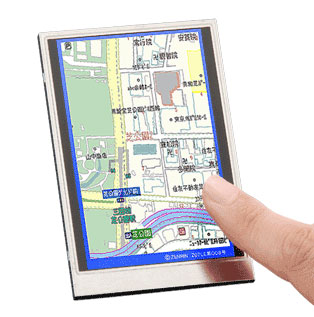 Sharp has developed a new display technology in touchscreen LCD with Photo Sensors in each pixel.Now as the new technology has photo sensors it can used in variety of ways like in fingerprint scanning,scanning of business cards by it on the device touchscreen panel. It even supports multi-touchscreen display which allows you to use two fingers simultaneously while viewing maps.
The new display technology eliminates the need of placing a film over the screen thus delivering improved touch screen functionality and better image quality.The latest technology will finds its use in Mobiles,digicams,ultra mobile PC's and other such portable media.
The LCD display sharp introduced is of 3.5 inch size and features a 320 x 480 QVGA resolution. Sharp will began shipping its new Ultra sensitive touchscreen LCD this month and mass production is expected next year.