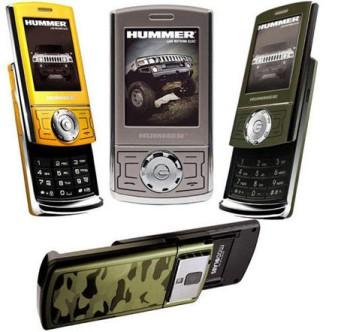 Fly today launched its most awaited phone, the Hummer. For this French handset maker ModeLabs has carried over General Motors Hummer license to the mobile phone. This design has been styled after the Hummer car and comes in three colors — Yellow, Military camouflage and Black.
Also present for the occasion was Malaika Arora Khan, who is the brand ambassador of Fly Phones.
The Hummer comes with a 262K color LCD with touch screen, a 2MP camera, 256MB MicroSD card bundled, FM radio and MP3 player. The phone is just one amongst 15 more to be launched in the next quarter itself, as informed by CEO, Rajiv Khanna. "We have plans to get really aggressive in the market, but as of now the strategy calls for streamlining the business channels before we can start work on branding," he said.
The phone will cost Rs. 10,000 in the market and is customized with Hummer paint color.
source:read