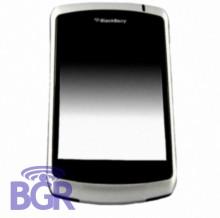 BlackBerry makers plans to launch a touch-screen version of the wireless e-mail device in the third quarter as an answer to Apple Inc's iPhone, the Wall Street Journal reported on Thursday.
RIM declined to comment on the report, stating that it does not comment on rumors and speculation. Earlier this week, rumored details of a touch-screen BlackBerry surfaced on the Internet.
The device, known as the Thunder, is to be sold through Verizon Wireless in the U.S. and Vodafone PLC abroad, the Journal reported on its Web site, citing people familiar with the matter.
In February, RIM co-CEO Jim Balsillie said the company may bring out a touch-screen device if customers want it.
This week, Waterloo, Ontario-based RIM announced its BlackBerry Bold, a sleek smartphone with a keyboard aimed at its core base of business users.
Introducing a touch-screen BlackBerry would put RIM in more direct competition with Apple's popular iPhone. In the past, Balsillie has dismissed concerns that the iPhone could pose a serious competitive threat.

A touch-screen BlackBerry would also build on RIM's continuing push into the broader retail market as it seeks to diversify its client base beyond the executives, lawyers and other professionals who have been its mainstay.
Update-1:-
According to the Boy Genius Report, the new handset will be RIM's first true touchscreen phone, with just four physical buttons. The difference between a BlackBerry and an iPhone will be A keyboard. Once Apple ships the iPhone 2.0 software, with proper Exchange support and push email, the only real difference between the the handsets is the BlackBerry's physical input. But it looks like RIM will be ditching it's one advantage in a rumored new handset, the BlackBerry Thunder.