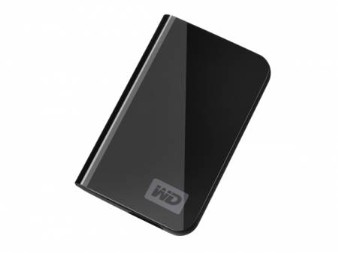 WD has introduced its new My Passport Essential Portable USB Drives. These new drives are redesigned to complement WD's popular My Book family of external drives and seek to introduce a sleek new form that feels good in hand and fits neatly in a pocket or purse.
The drives feature a glossy black finish and come with 320GB of space. Apart from just looking good, they have been equipped with WD's Sync software, which allows consumers to take desktop content with them by simplifying the synchronization of essential personal files and Microsoft Outlook data on a PC.
"The newly designed My Passport Essential drives are the perfect travel-friendly storage device to hold the rich media content generated by higher resolution photos and HD videos and music," said Jim Welsh, vice president and general manager of WD's branded products group. "The desire to carry and keep digital files close at hand continues to grow, and this new drive offers a sleek and stylish solution with plenty of storage capacity for consumers on the move."
WD's My Passport Essential USB Drives are available now at select retail stores and from WD's online store. The price of the WD Passport Essential USB Drive 320GB is $199.99 (MSRP).
source:tech2