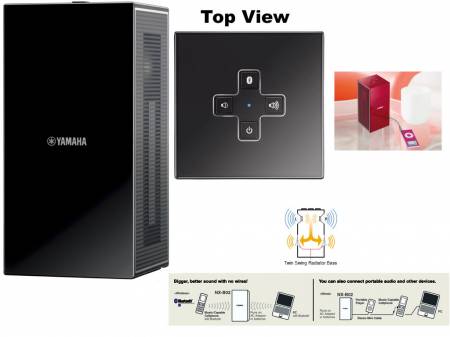 Yamaha has launched a 10 watt, A2DP-compatible, Bluetooth speaker called the NX-B02. The device is designed to handle output from Bluetooth-compatible PCs, PDAs, and of course your mobile phone. In case that wasn't enough, it's also equipped with a 3.5mm line-in socket, so you can easily connect your MP3 player or PMP.
The NX-B02 has dual 4.5cm (1-3/4-inch) full range speakers, and each speaker has an SR-Bass (Swing Radiator Bass) diaphragm. This diaphragm moves by the vibration of the main diaphragm and efficiently increases bass energy, producing larger sound pressure levels for deeper and stronger bass.
The speaker can be used as a portable device as it runs on four AA batteries. According to Yamaha, battery life is about four hours with alkaline batteries and seven hours with NiMH batteries. You can also choose to run it on the AC adaptor that comes with the package.
The NX-B02 is priced at Rs 7,883 ($199.95).
source:tech2